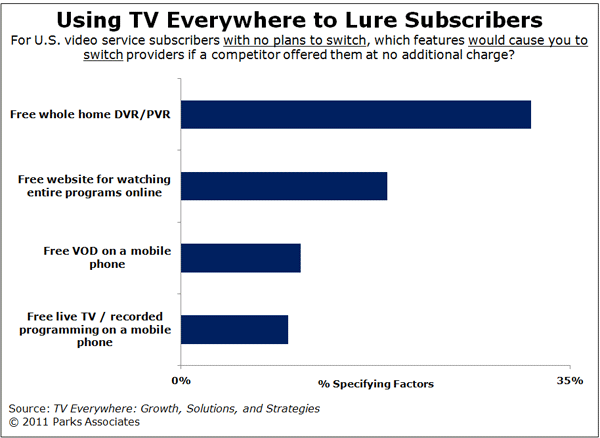 New NPD In-Stat research forecasts that revenues from multi-screen content platforms will top $21 billion in 2015.

Asia Pacific will have the most active multi-screen households by 2015, and

273 million households will be using some kind of multi-screen service by 2015.
Precisely what that revenue forecast actually means is an issue, though. As is the case for triple-play services, the precise revenue contribution from each of the constituent parts is an accounting issue.
All revenue forecasts for "TV everywhere" or "multi-screen" video entertainment services faces the same issue. When the ability to stream some content to a tablet or smart phone, within a home, is bundled with a cable TV subscription, how does one attribute the revenue?
If an additional fee is assessed, the issue is clearer, but that might not be the dominant way such services are sold to consumers.
Multiscreen Content Platforms to Top $21 Billion in 2015