The official iPhone application from Starbucks now is available for Starbucks customers in Canada. In the U.S. market, Starbucks has gotten about 20 million transactions in less than a year.
Most contenders in the mobile payments or mobile wallet business are hoping to create large-scale platforms used by lots of retailers. Starbucks. on the other hand, has reasons of its own for creating a proprietary system that already has processed more than 20 million mobile payment transactions.
The approach shows one way even "targeted" mobile payment applications and systems can add business value. For starters, the Starbucks approach does not require inventing anything new. It uses existing tools to quickly reach critical mass.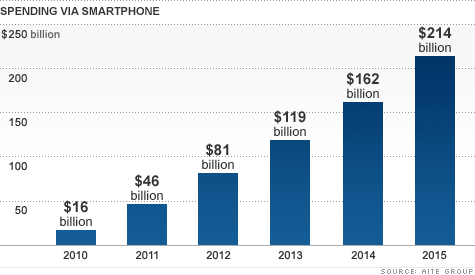 mobile payments forecast
Starbucks also has clear business drivers, mostly related to enhancing loyalty.
Since each mobile payment account is tied to a Starbucks card, Starbucks increases the value and usage of its prepaid cards.